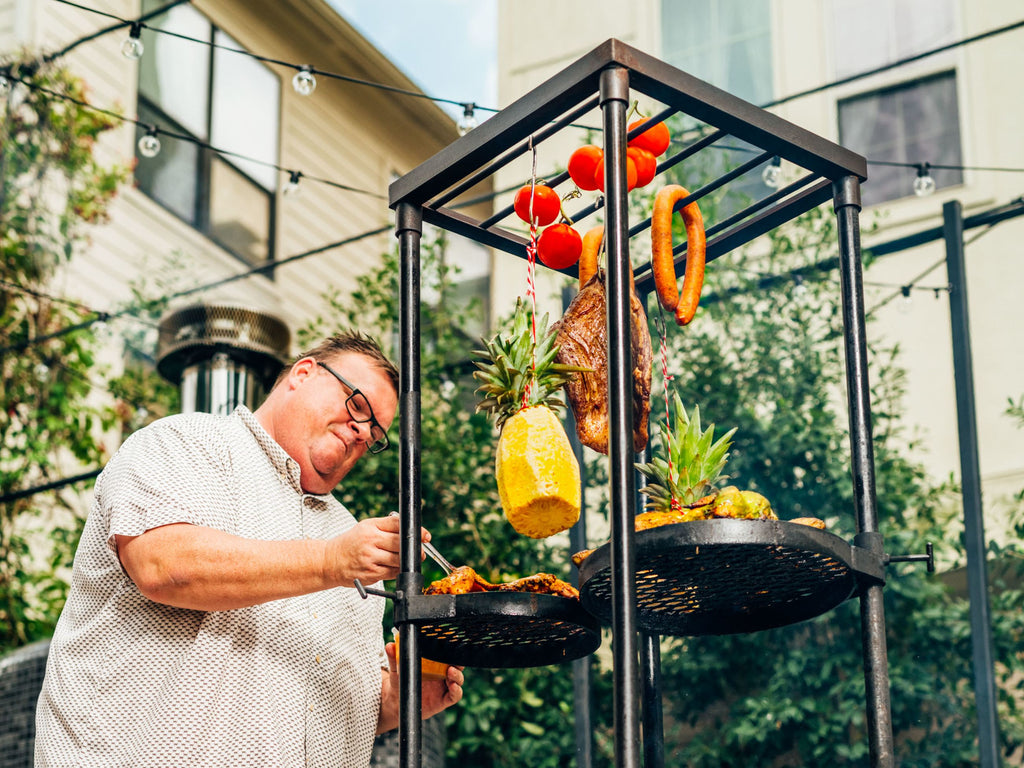 Bloomberg: Want Some Grill Goals for Summer? These 10 Will Keep You Busy
Chefs and other masters of the flame tell how to elevate your outdoor cooking.
By Kate Krader & Matthew Kronsberg 
June 9, 2022
In his 20-plus-year career as a chef, Chris Shepherd has grilled thousands of dishes, including chops, T-bones, and cauliflower steaks. But it wasn't until the pandemic that the affable, James Beard-winning cook, whose Underbelly Hospitality operates a number of dining and drinking establishments in Houston, became transfixed with the art of cooking over fire.