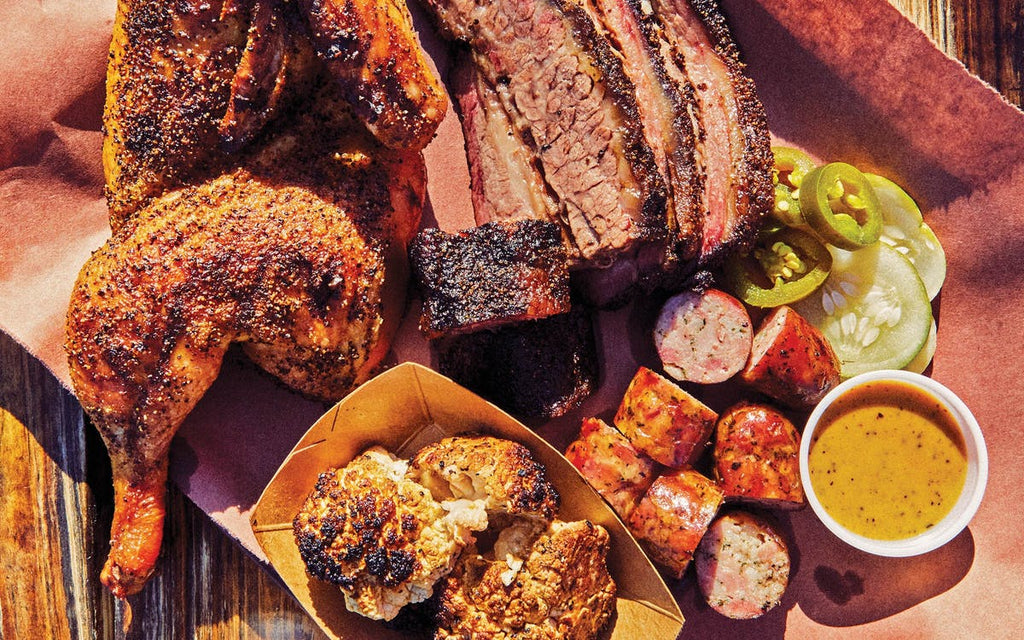 Texas Monthly: The Top 50 Texas BBQ Joints: 2021 Edition
Just a decade ago, Texans took our state's basic barbecue meal for granted. It was the sacred trinity of brisket, pork spareribs, and sausage, served with potato salad, coleslaw, and beans on the side. The biggest decision diners had to make was whether they wanted ice cream with their peach cobbler. The lineup seemed as fixed as the brick barbecue pits in which the meats were smoked.

And it wasn't just the menu that was unchanging. Places and personalities seemed perennial as well. Two of the many truths we held to be self-evident were these: Lockhart was the unchallenged capital of Texas barbecue, and Snow's BBQ, in Lexington, and Franklin Barbecue, in Austin, were the best joints in the state. That pair of enormously admired institutions captured the number one and two spots on Texas Monthly's 2013 and 2017 lists of the fifty best barbecue joints (Snow's also ranked first in 2008, before Franklin opened). They epitomized old-school Texas barbecue at its finest. Aspiring and veteran pitmasters alike visited them as if they were shrines.

But in the past half decade or so, we've begun to notice that the winds of change are growing quite gusty. In cities and towns across the state, new joints have been opening, and young, ambitious pitmasters have been getting into the game. Because they've been inspired by Texas's long and storied barbecue tradition, the Texas trinity still dominates, and brisket has only gotten more popular (and expensive). That said, the upstarts have lots of new ideas.