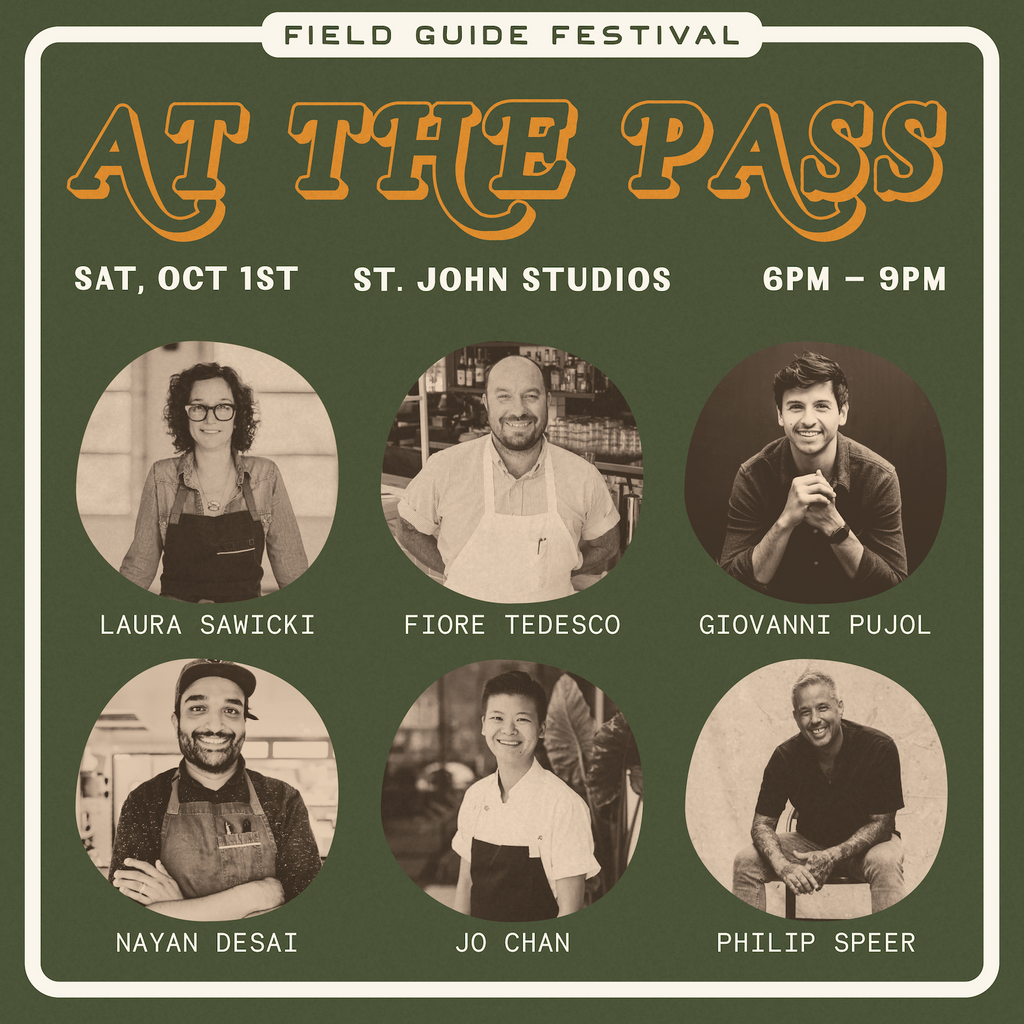 Events
Field Guide Festival At The Pass
---
The Pass is the window between the kitchen and the dining room, the point at which dishes move from the hands of the Chef, to the guest. 
Join us for At The Pass on Saturday, October 1st, for an entertaining evening where local chefs will flex their culinary mastery, demonstrating kitchen shortcuts and pro tips that will change the way you prep food in your own kitchen. Spend time with your favorite Austin chefs and get a glimpse into how they approach building the dishes you love in their restaurants. 
With ingredients sourced from our local farmers, purveyors, and producers -- guests will get a chance to learn about the local food system from the chefs and mixologists who transform these amazing products we have available in Central Texas.
CHEF LINE UP:
Details
St. John's Studio in Austin
All Ages Event
All Food and Beverages Included