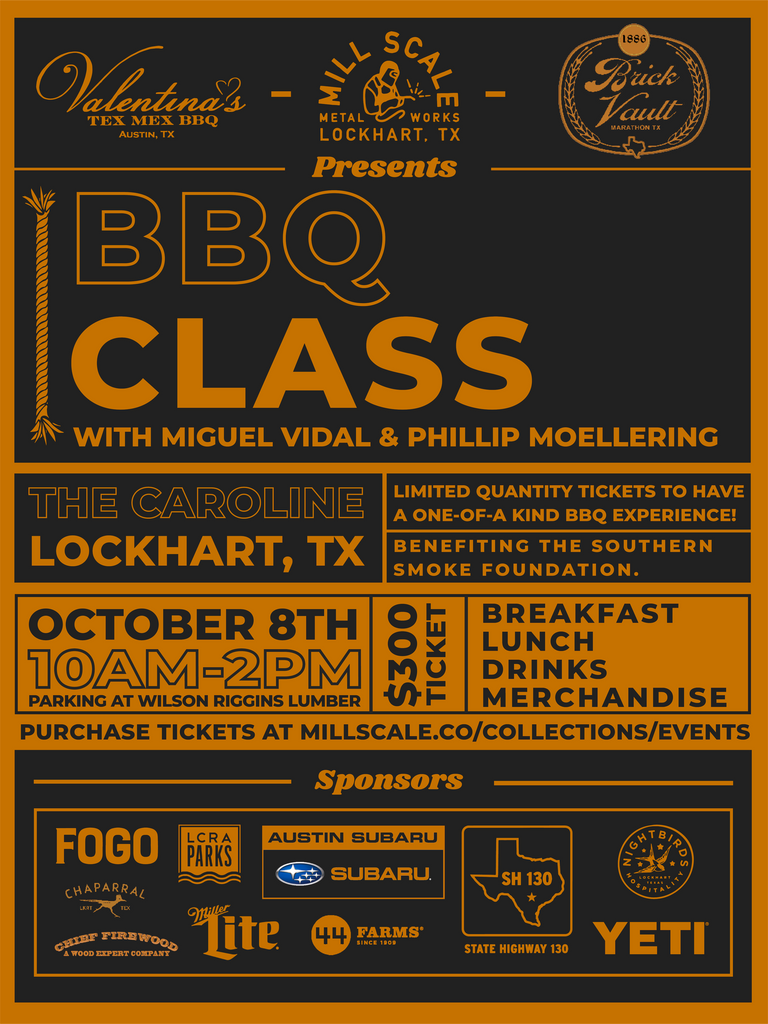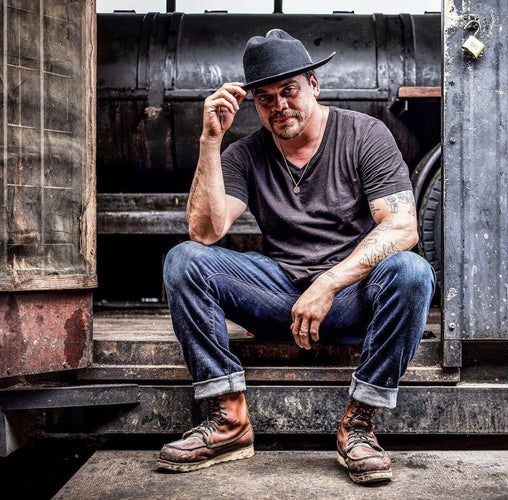 Events
Valentina's Tex Mex BBQ & Brick Vault BBQ Class
PRICE
$300.00
---
Mill Scale Presents:
BBQ Class with Miguel Vidal and Phillip Moellering
South Texas smoke meets West Texas heat at our next BBQ Class. Our ambassadors, Miguel Vidal and Phillip Moellering will share the live-fire techniques they've learned over the years. It'll be a day filled with good food, cold drinks and an expertly developed presentation that will teach everything from seasonings to fire management.

Miguel Vidal is the Owner/Pitmaster for Valentina's Tex-Mex BBQ in Austin, TX. Vidal's passion and skill earned Valentina's a spot on Texas Monthly's 50 Best BBQ Joints list. He will team up with Phillip Moellering, Owner/Pitmaster for Brick Vault Brewery and BBQ in Marathon, TX. Phil's oak-smoked meats, handmade sausage and cordial hospitality, solidified his reputation and gave Brick Vault recognition on Texas Monthly's Top 25 New BBQ Joints list.
Tickets include breakfast, lunch, and drinks. Tickets are non-refundable, but can be transferred to another person. 
Click on the links below to learn more about our sponsors:
Yeti
Miller Lite
44 Farms
Nightbirds Hospitality
Fogo Charcoal
Chaparral Lockhart
LCRA Parks
Austin Subaru
SH 130