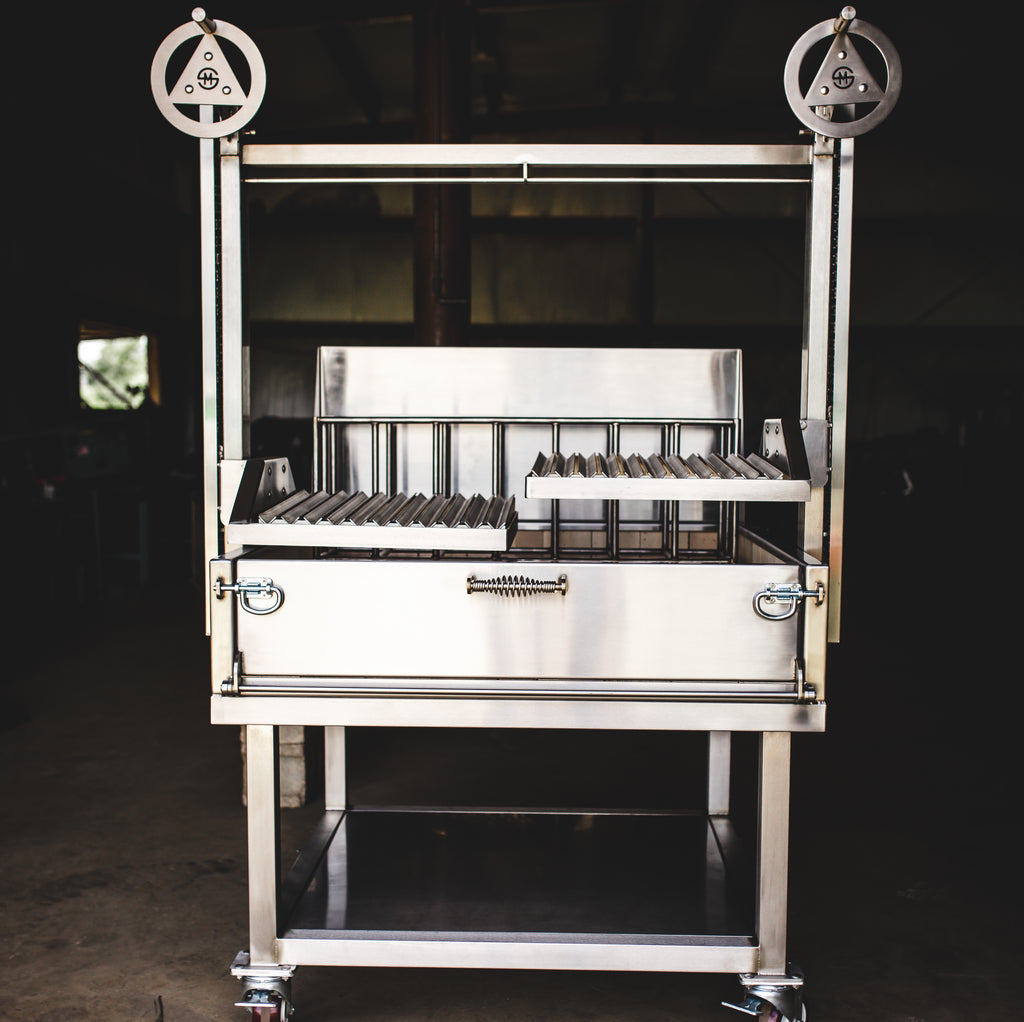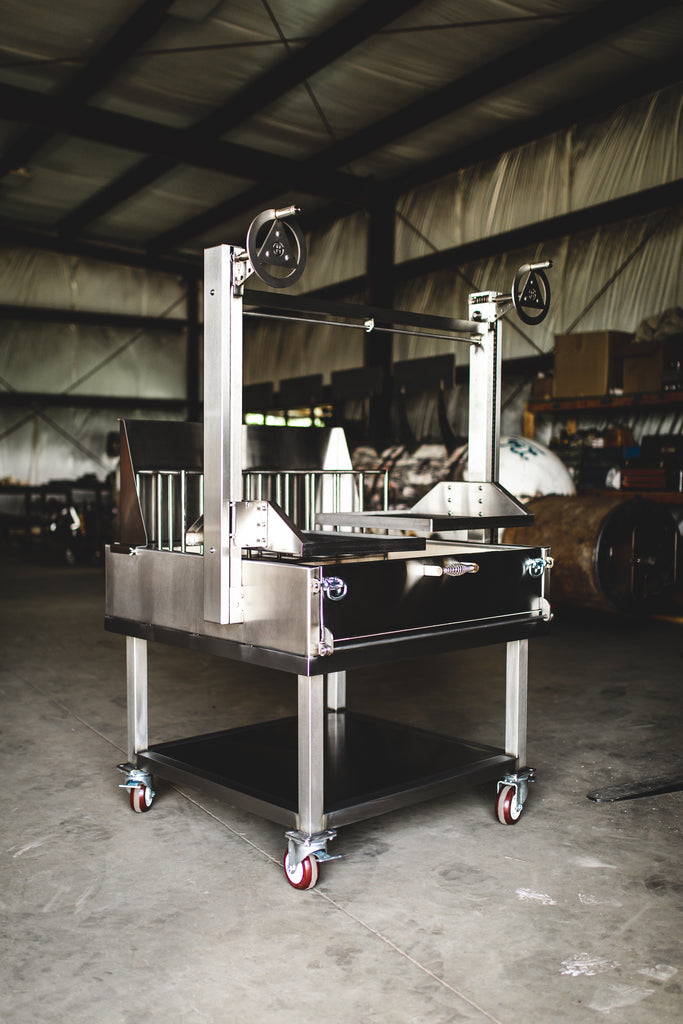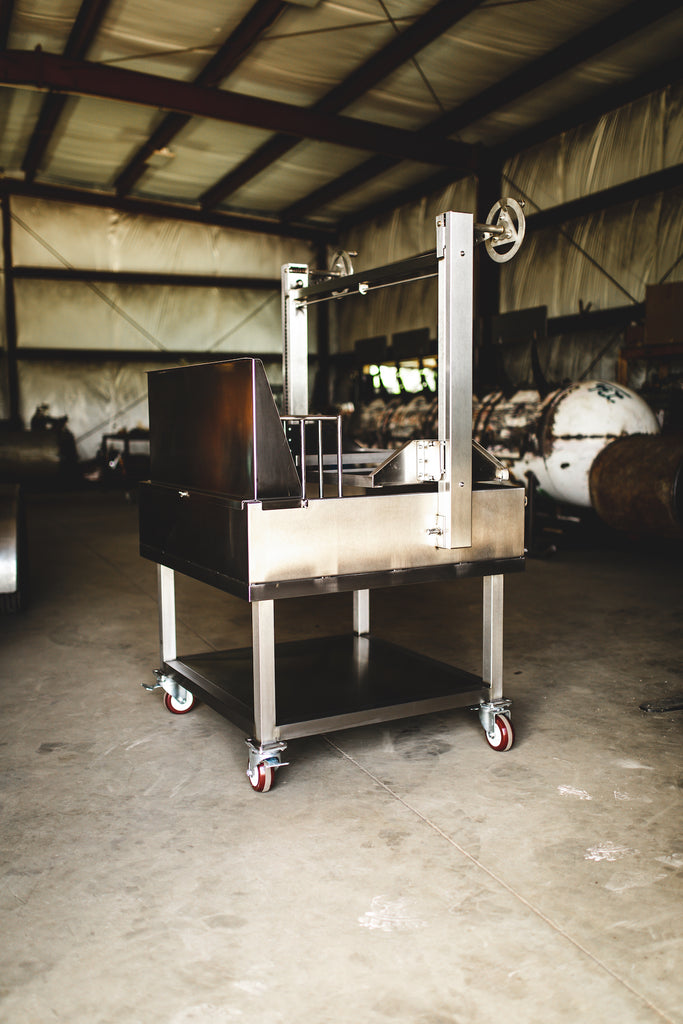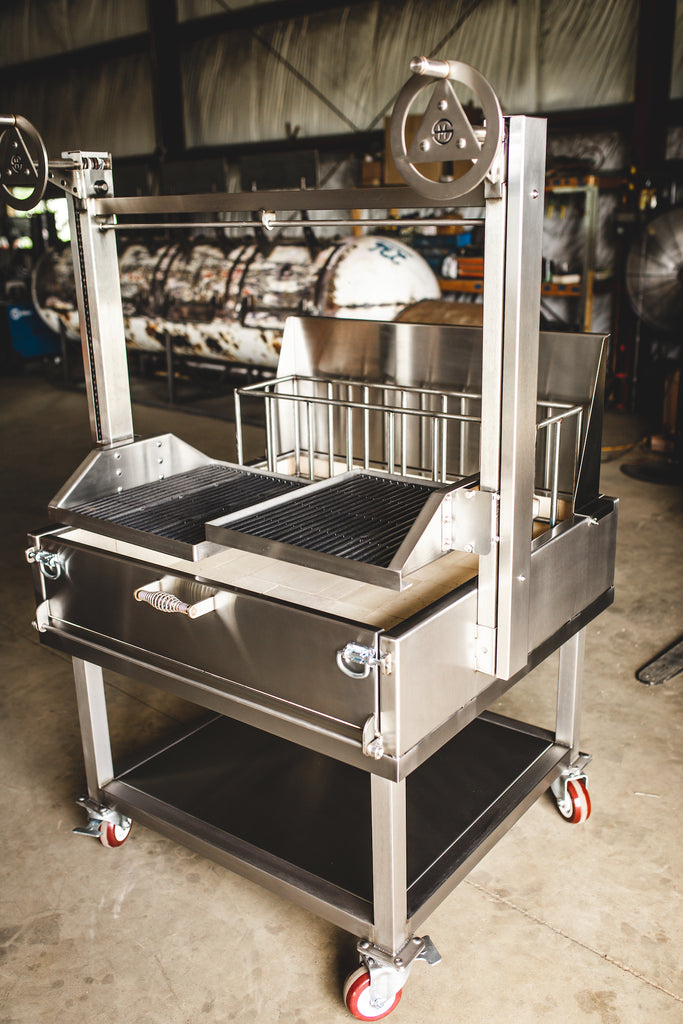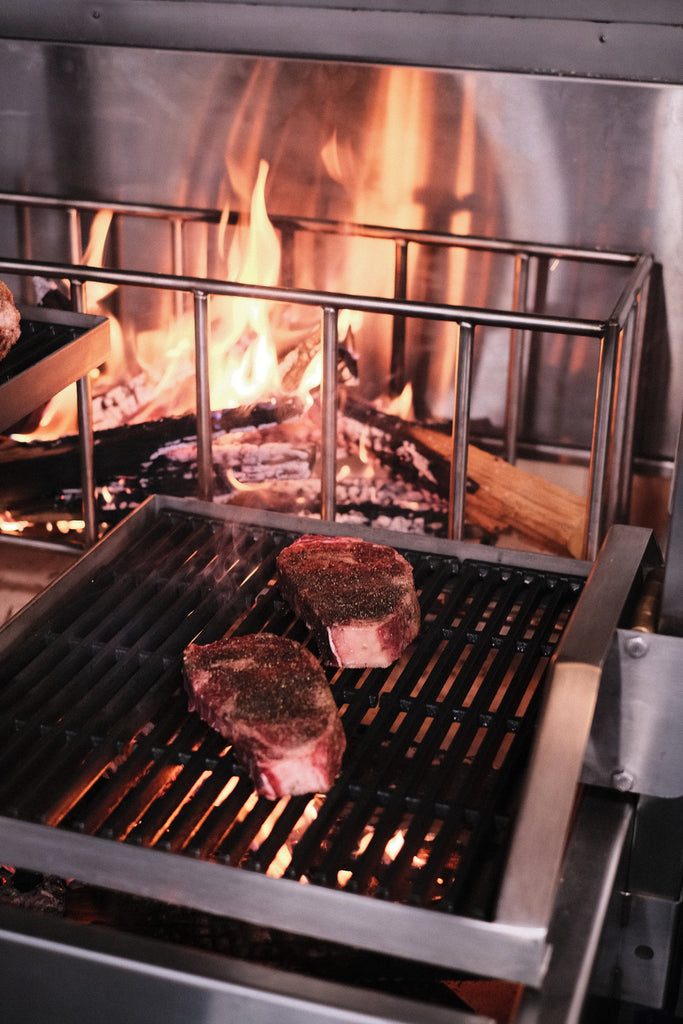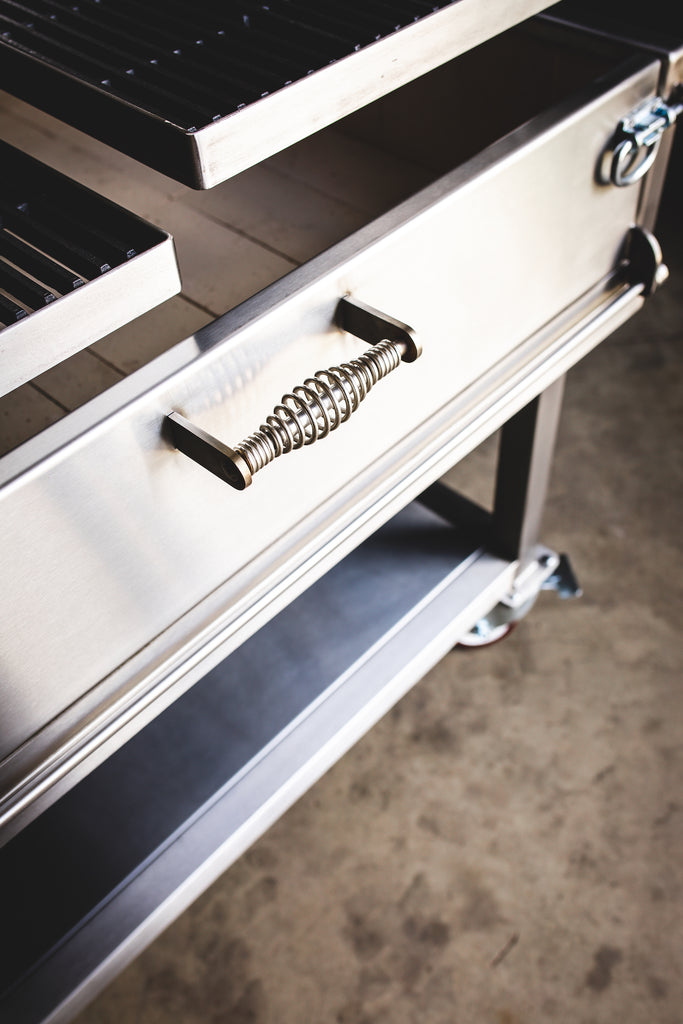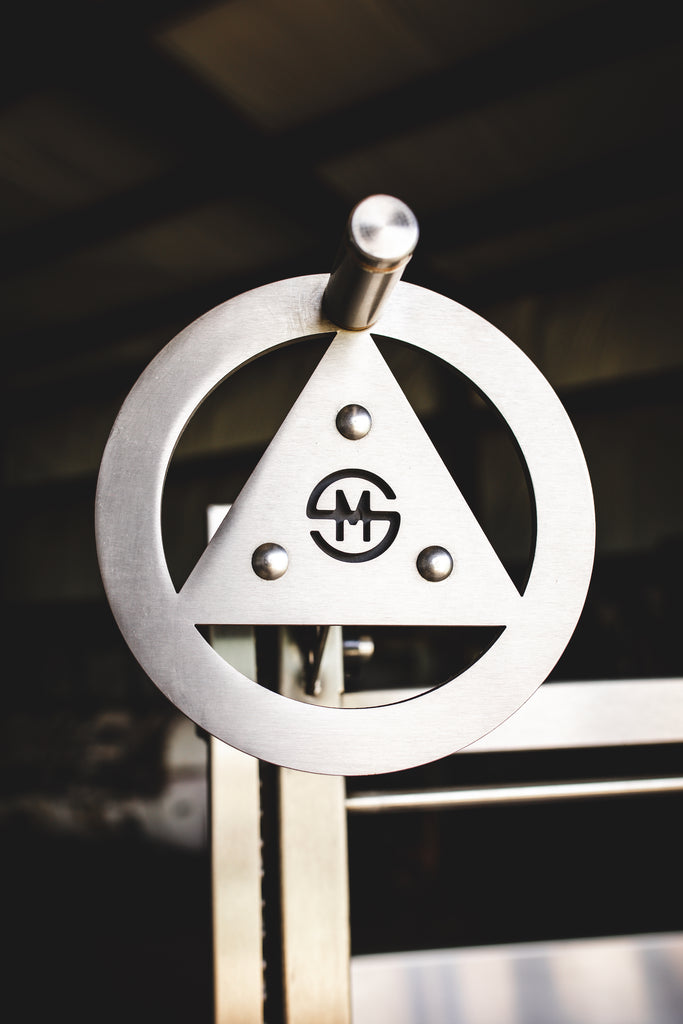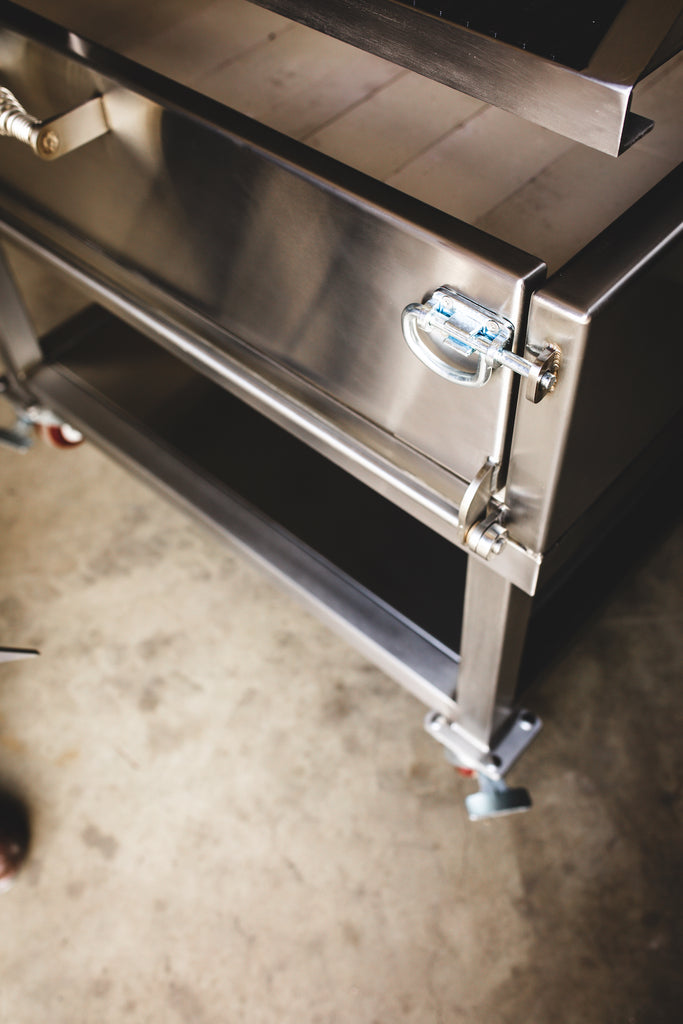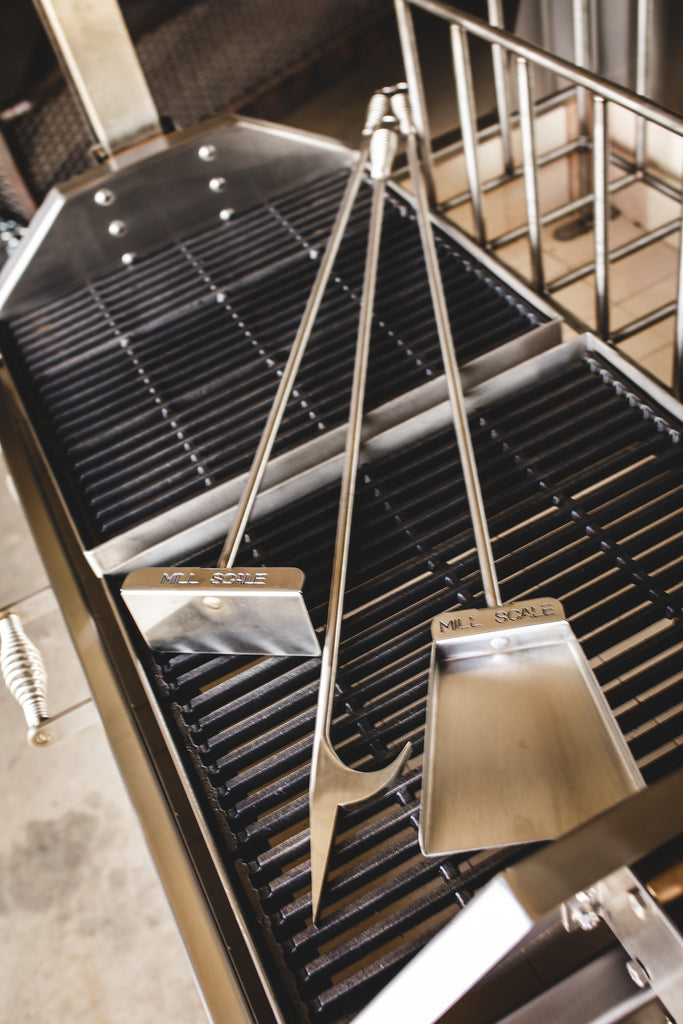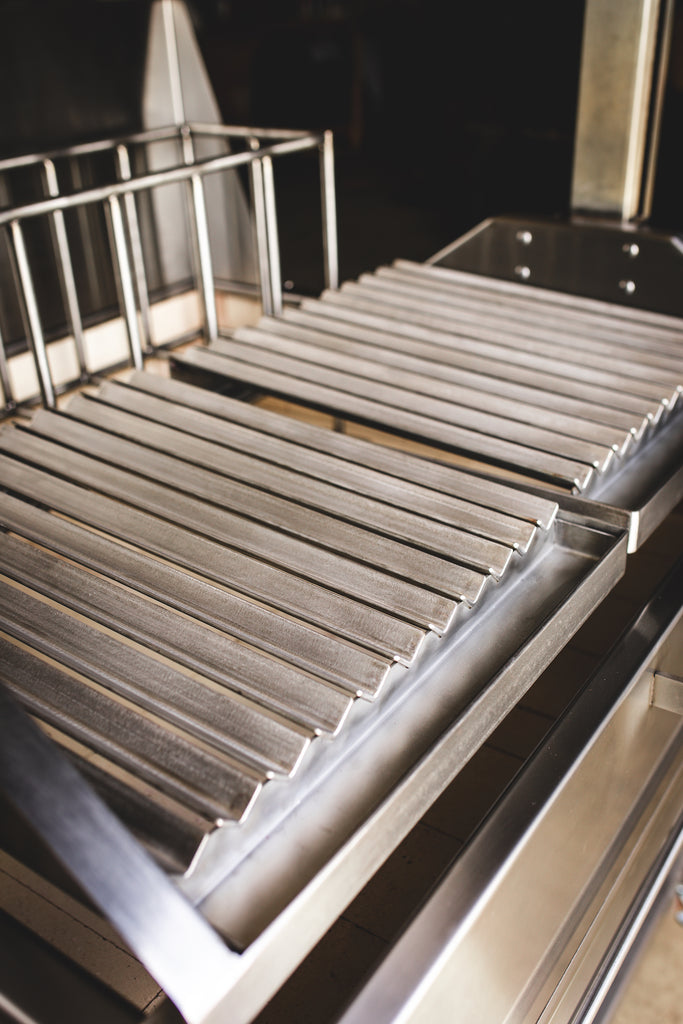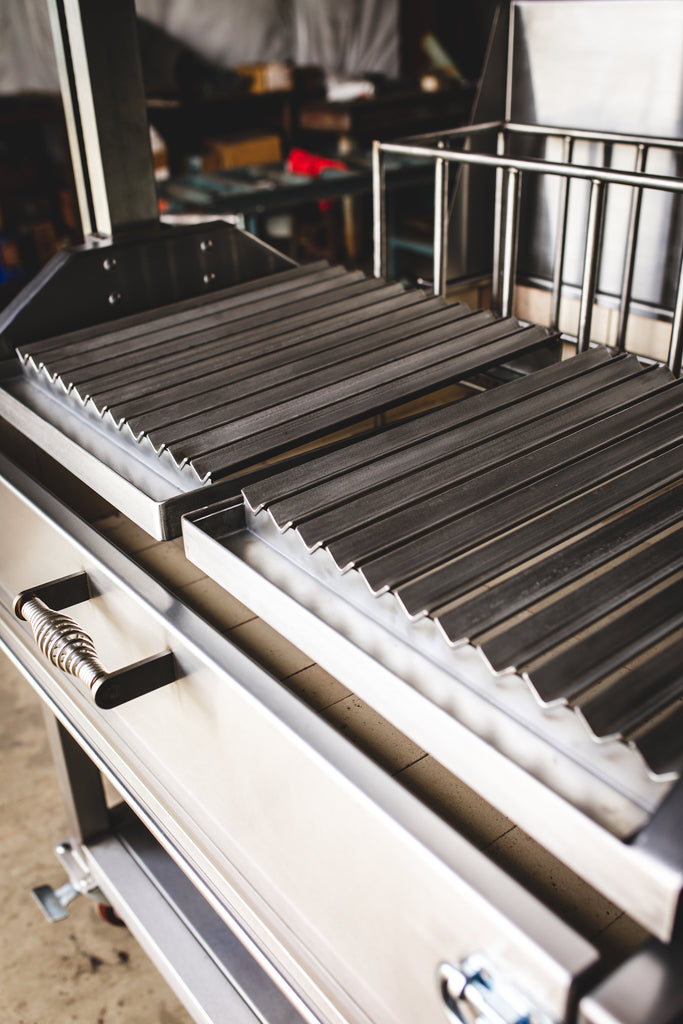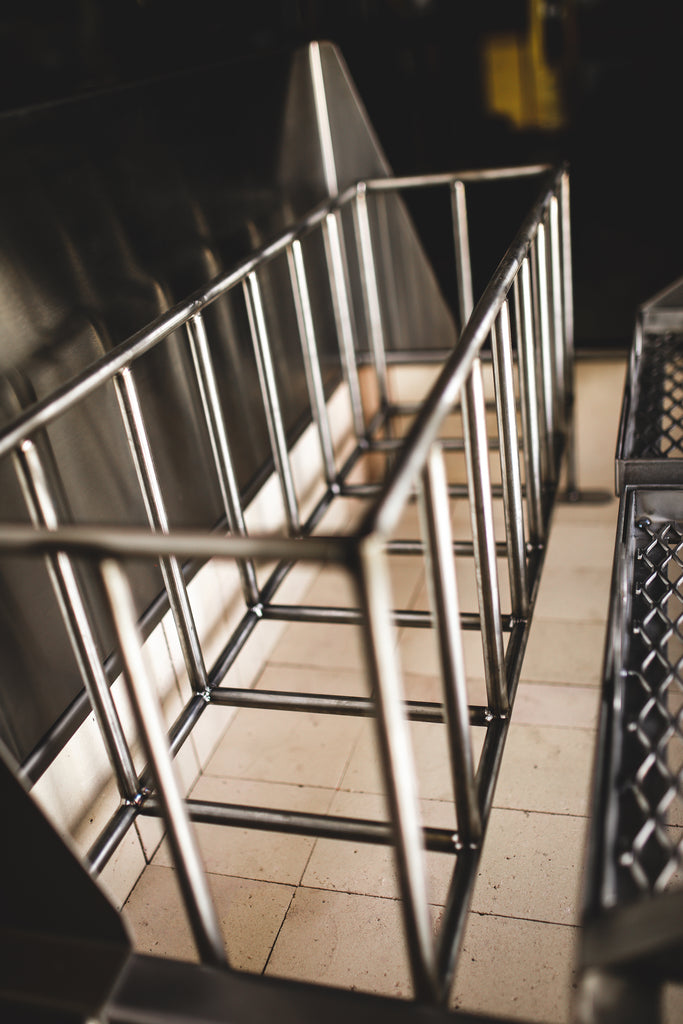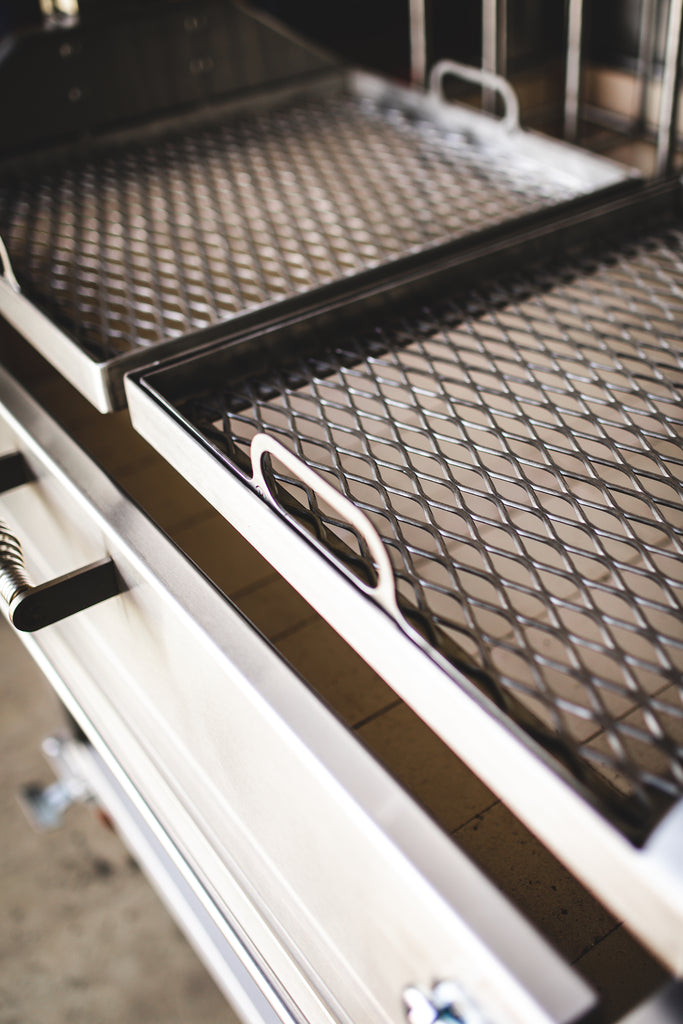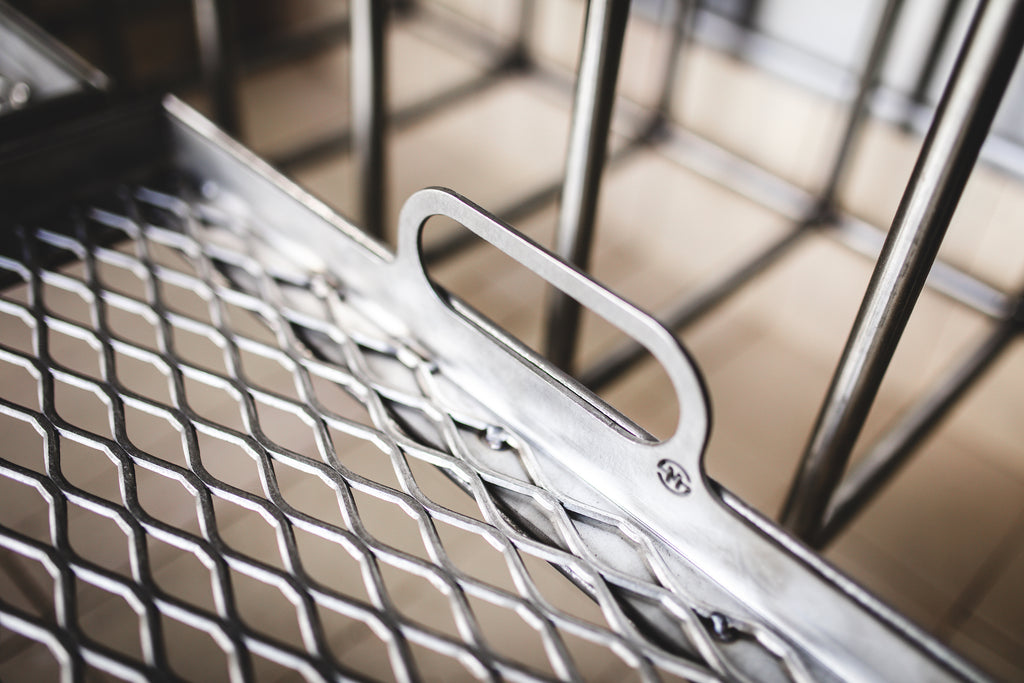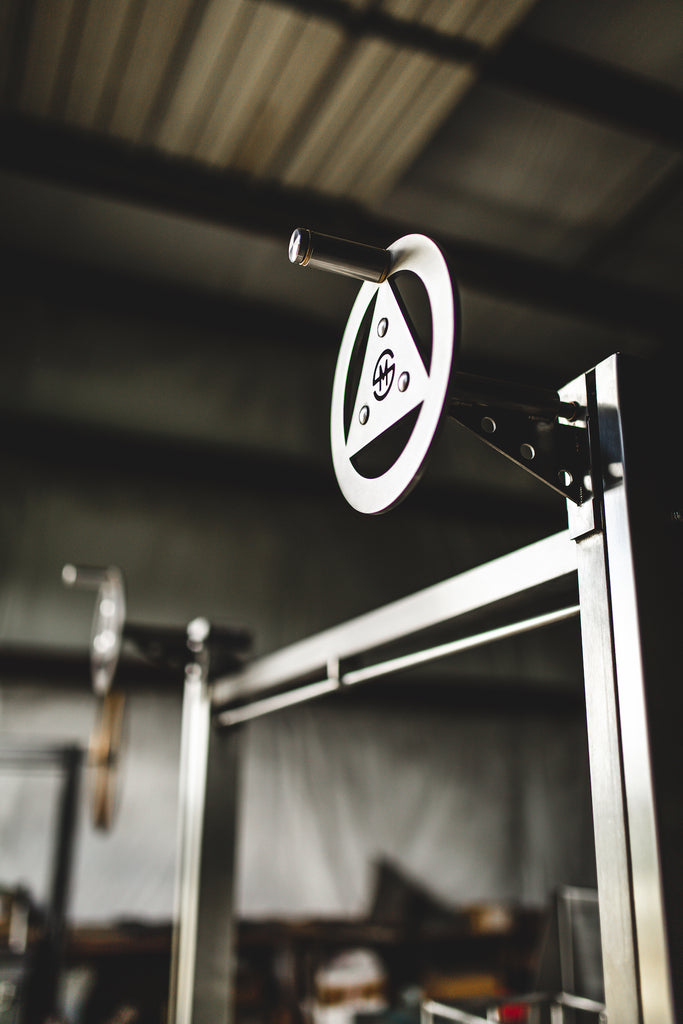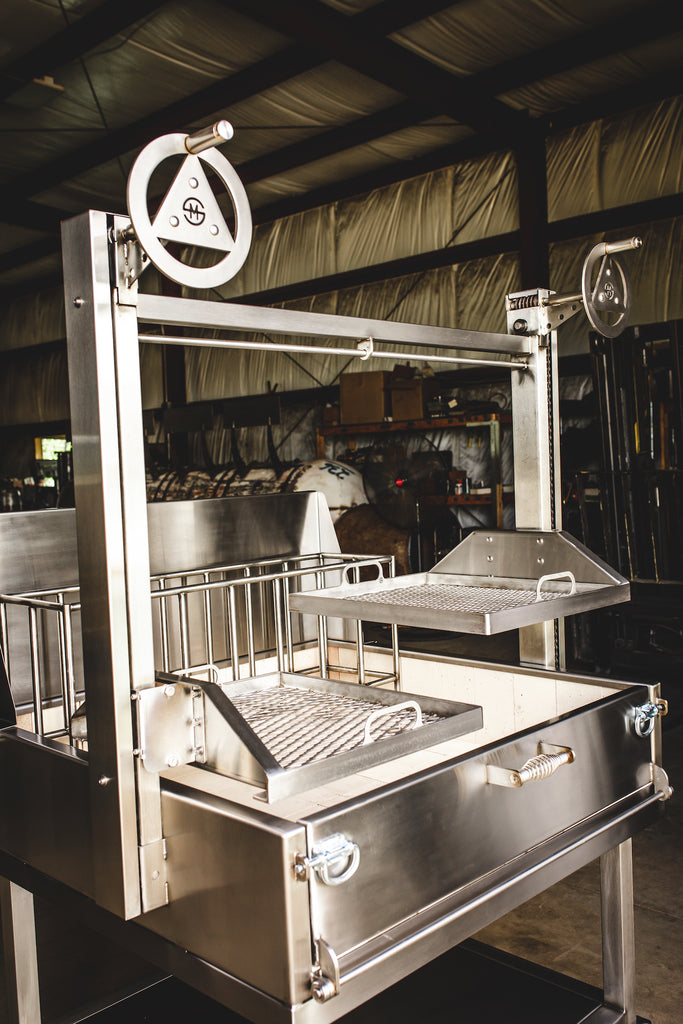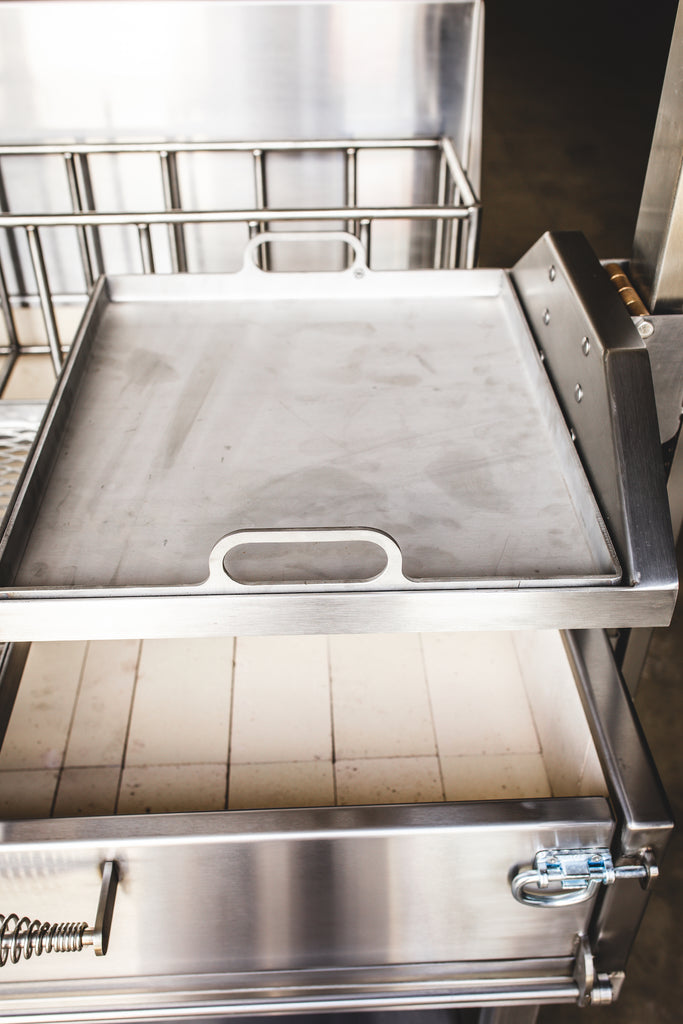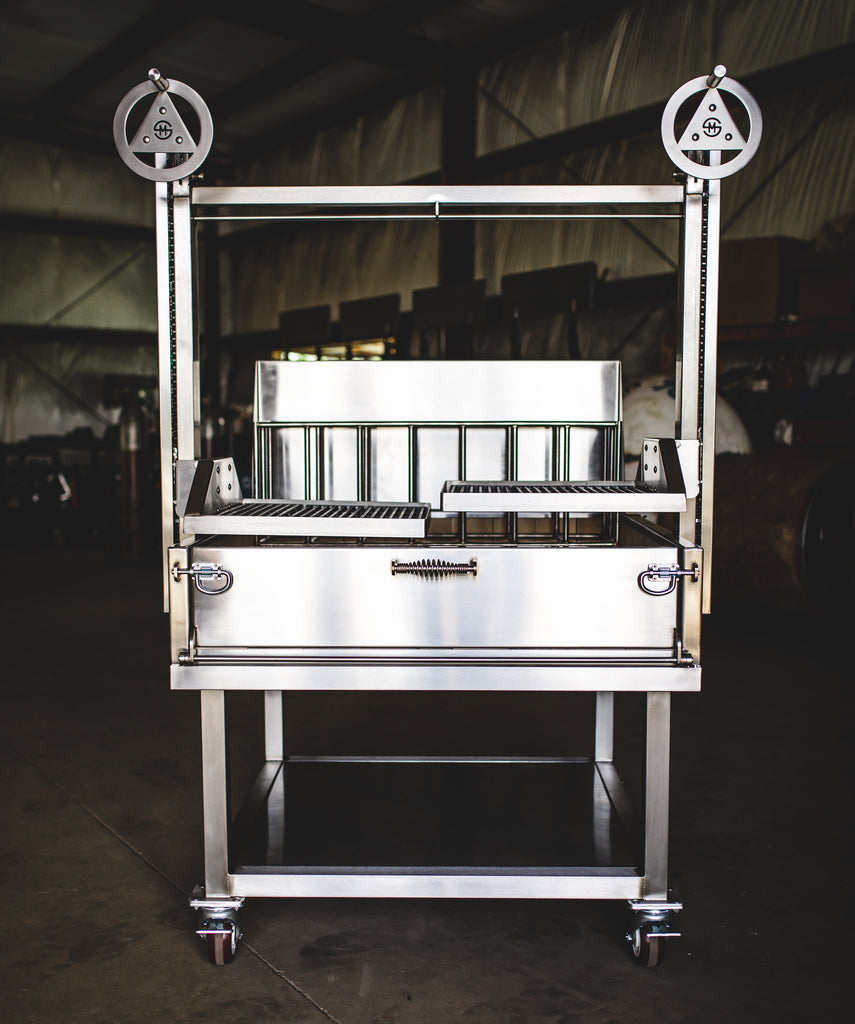 Cookers
El Jefe
PRICE
$12,500.00
---
The boss is here. Constructed out of stainless steel, this grill fits right in to any kitchen: indoor, outdoor, commercial, or residential. This grill is available as a stand-alone unit on skids, or as a drop-in unit for installation in an indoor or outdoor kitchen. 
Two control wheels operate the independent lifting trays, making it easy to adjust the heat for different cooking techniques. The trays accommodate the following options for cooking surface inserts: cast iron grates, expanded metal grates, v-grates, and planchas. The basin is lined with firebrick to retain heat. A drop-down door at the front of the basin allows access to manage the fire and clean out the basin. The log burner is used to burn down whole logs into coals. Meats and vegetables can be hung from the top bar for slower roasting. The unit also has a lower storage shelf, heat shield, and is built on casters for easier maneuverability. 
El Jefe comes standard with:
Fire brick lined grill basin
Upper frame assembly with two control wheels and lifting trays
Log burner
2 Stainless steel expanded metal cooking grates
Heat shield
Additional items that can be added-on include:
Cast Iron Grates
Stainless Steel Plancha - The plancha tray is a versatile surface for searing meats, fish, and vegetables. A total of 2 planchas can fit on El Jefe.
Stainless Steel V-Grate - Directs the oils and juices from cooking meat into a catchment pan. A total of 2 v-grates can fit on El Jefe. 
Looking for fire tools? Check them out here.
Each El Jefe is made-to-order. Please allow for a lead-time of 10-12 weeks.
Shipping is not included in the purchase price. Once complete, El Jefe can be picked up at our shop in Lockhart, TX free of charge. It can also be shipped on a pallet. All shipping and handling fees will be invoiced separately near the completion date. We can provide a shipping and handling quote upon request. 
---
+ Product Specs
APPROXIMATE OVERALL DIMENSIONS:
LENGTH-40" X WIDTH-53" X HEIGHT-76"
APPROXIMATE BASIN DIMENSIONS:
LENGTH-40" X WIDTH-42" X DEPTH-8"
APPROXIMATE WEIGHT:
675 lbs.
---
+ Technical Diagrams