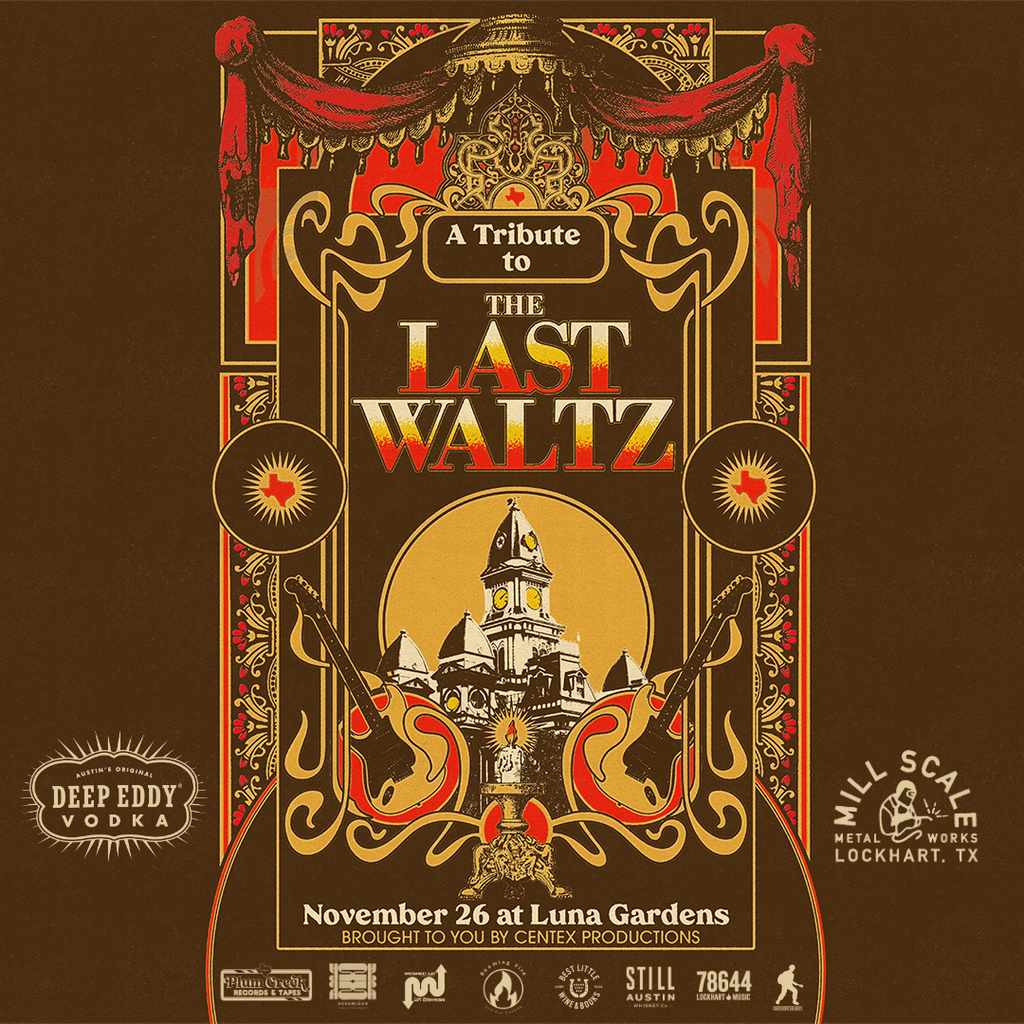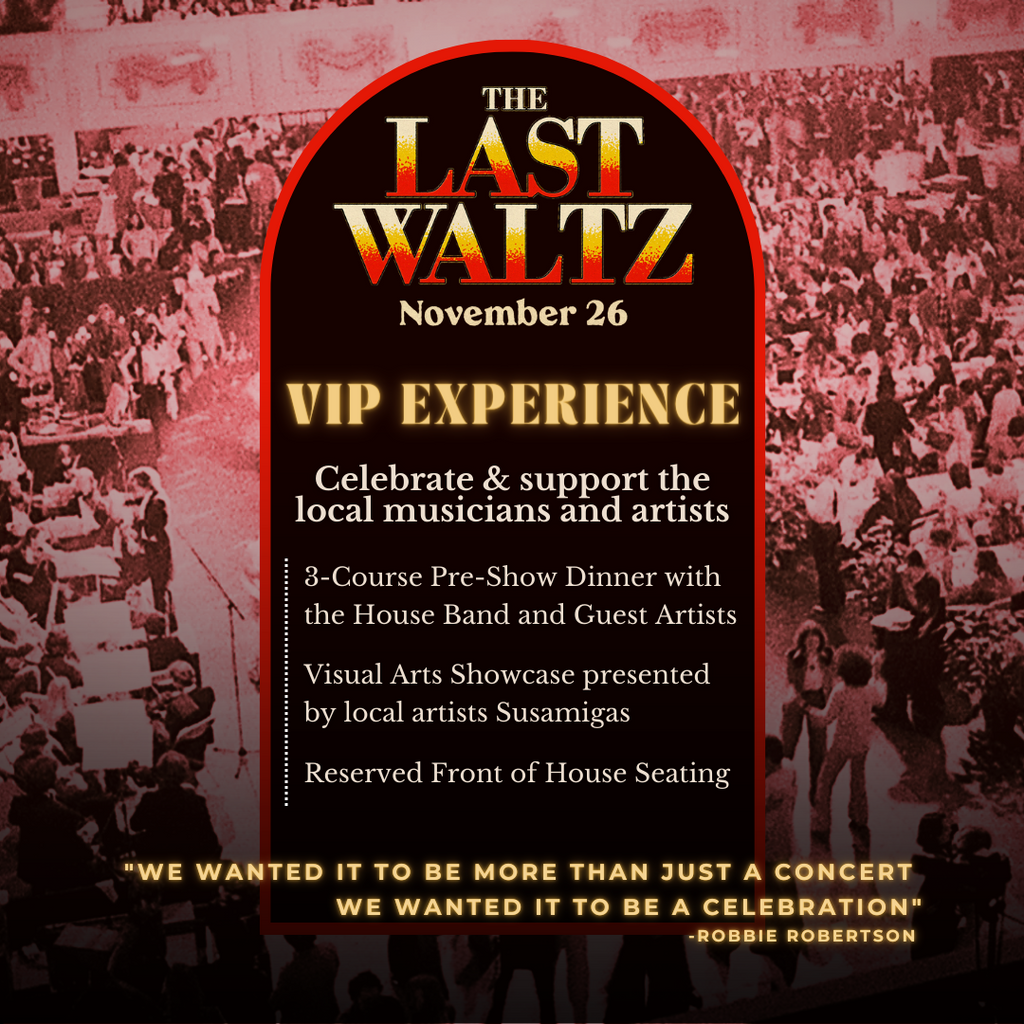 Events
Last Waltz 2023
---
AN ALL-STAR SHOW OF LOCAL MUSICIANS celebrating The Band's iconic 1976 farewell tour. 
Join us November, 26th at Luna Gardens, Lockhart, TX for a tribute from Lockhart interpretting the classic film with a live house band of local musicians and a talented lineup of guest performers.
Preceding the show, 200 guest will join us for a unique VIP dinner experience prepared by Roaming Fire. 
Purchase tickets and learn more at LASTWALTZ.SHOW