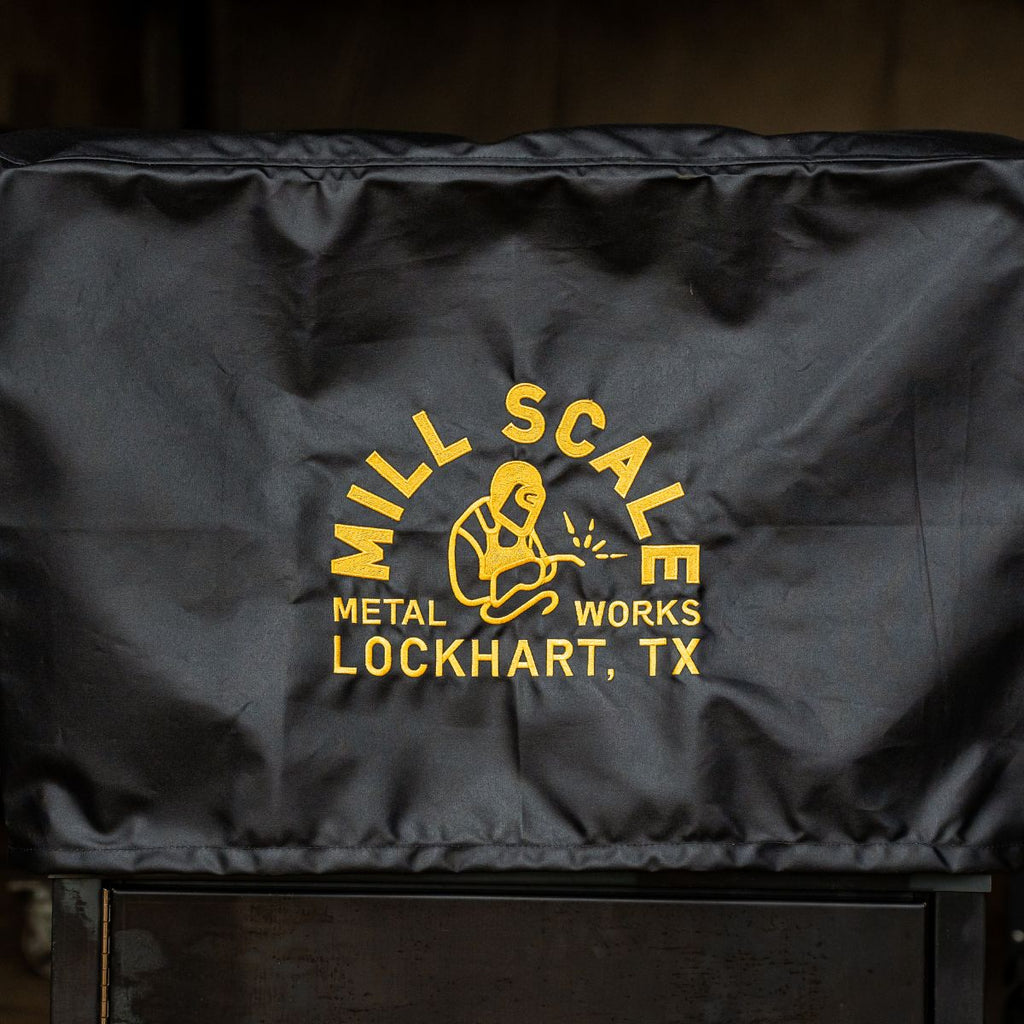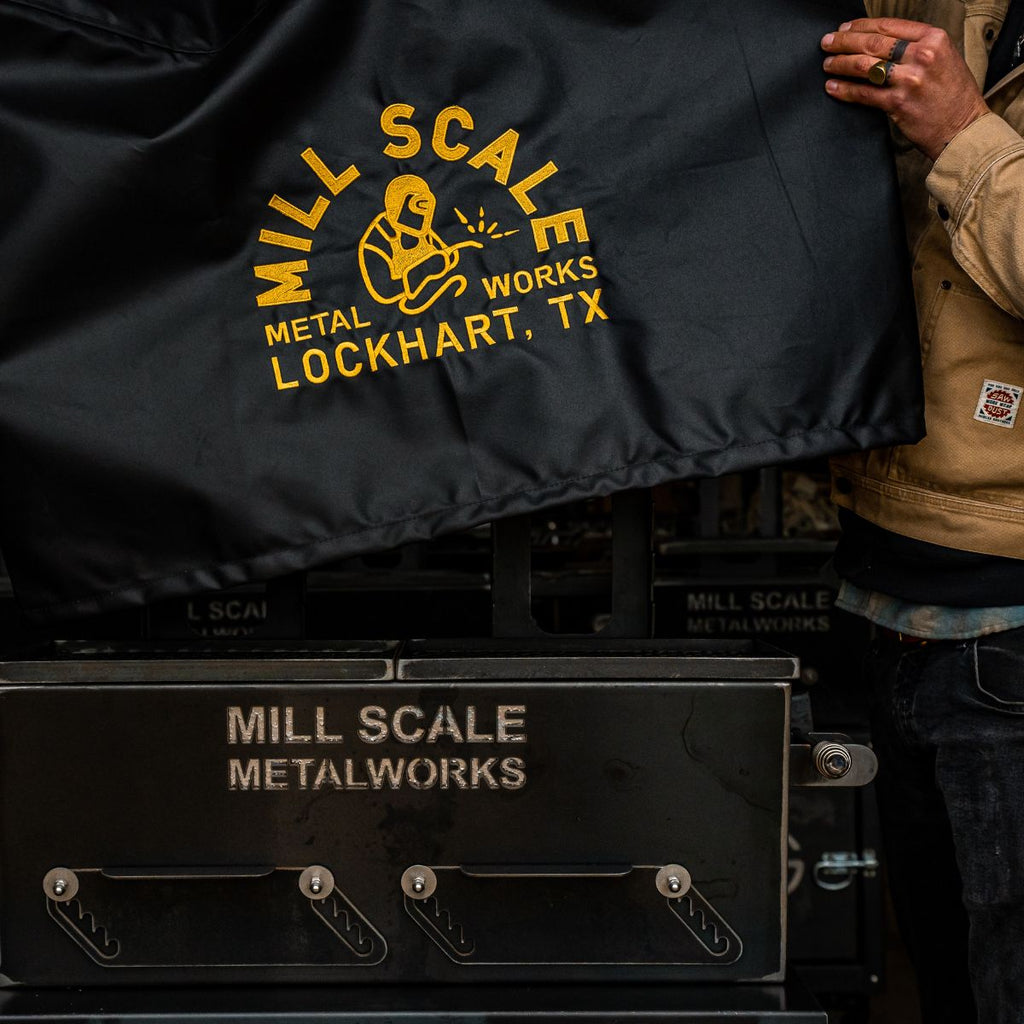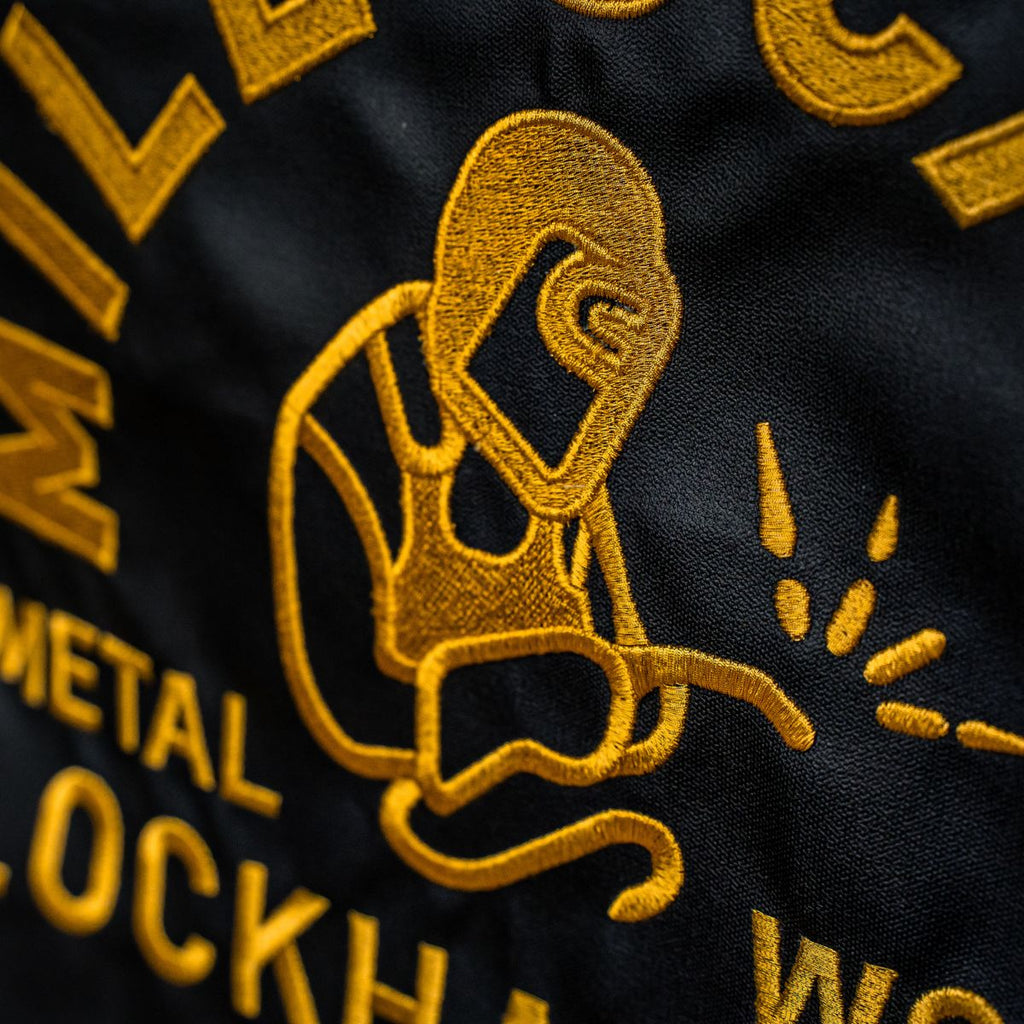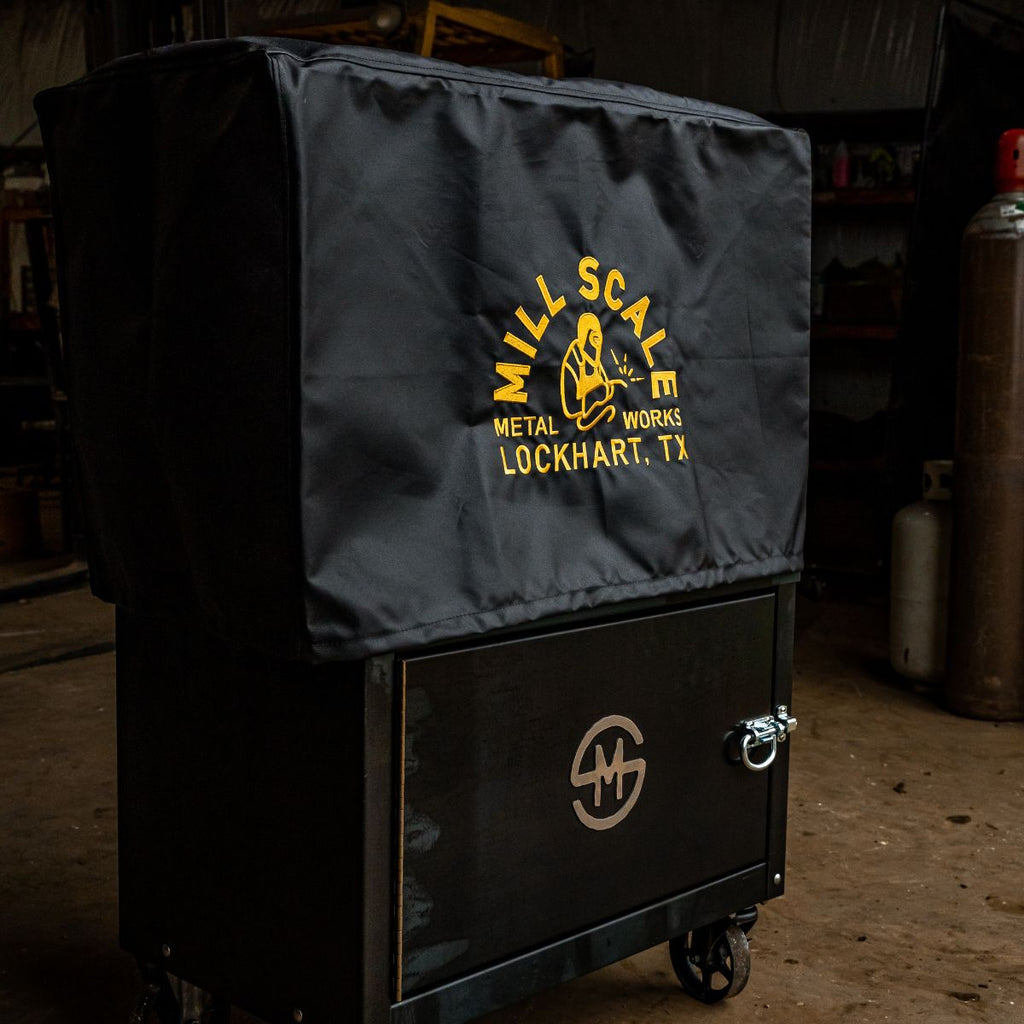 Accessories
Yakitori Covers (I, II, III)
PRICE
$185.00
---
This cover was custom-designed to fit all 3 sizes of our Yakitori Grills (Yakitori I, II, III). Each cover is cut, sewn, and embroidered in Austin, Texas. Please allow up to 8 weeks for the cover to be delivered, as each one is made-to-order. *Please note: after receiving customer feedback, we have decided to reduce the size of the embroidered logo by half. The photos show the old larger logo design, and any new orders will receive the smaller logo version.
Features:
The heavyweight black canvas has a plastic PVC backing with a waterproof coating, making it extremely durable and resilient. It is also mold and UV resistant.

Two sizes available for each Yakitori size: Short - tailored to cover the Yakitori alone; Long - to cover the Yakitori with cart. Easily slips over the entire grill.

Each cover features the Mill Scale logo, embroidered in gold thread.